Cara received products to review. No other compensation was given. All opinions expressed are 100% her own.
With fall weather often comes cold, rainy days. All of the wonderful summer walking, running, playing outside, sports and other activities comes to a slow halt, and often times we are left much less active than before. That is why I want to share a few new fitness DVD's that may fit perfectly into your fitness routine to keep you just as active as all summer long.
For those of you struggling to stay active in the first place, because of an illness or injury, then this first one is a great choice for you!
Healing Through Movement DVD
is a method Zayna Gold developed to stay in shape while afflicted with a chronic illness. While in pain, it is easy to give up on exercise as a whole. Zayna has been slowly developing this workout for her own illness so that she can stay motivated to workout and modify the workout based on how she's feeling that day. Designed to be modified for the viewer at any point in their health cycle, Healing Through Movement gives you sustainable development of lower body, upper body, and core muscles, culminating into a full body workout.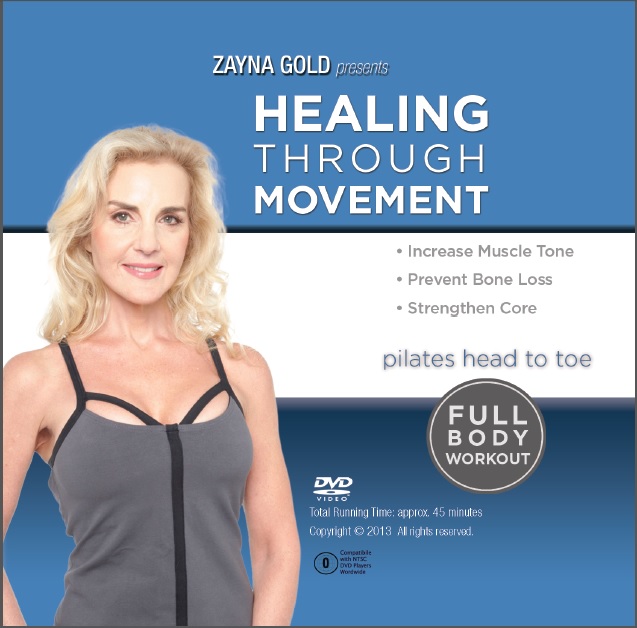 You can still be active and work your entire body, even while you may not be feeling your best every day. Don't give up on yourself! Let Zayna help you stay motivated and active!
If you are ready for a more challenging DVD, then check out
Body Physica: INTENSE DVD.
This DVD features four High Intensity Interval Training (HIIT) workouts that get your entire body in shape in just 10 minutes! Do one routine or all four and see immediate results. It doesn't matter your experience or fitness levels — beginner, intermediate, or advanced — you'll get an energizing, body sculpting workout every time you press play!
I liked that Lisa Johnson, the instructor, really coaches and encourages you through the exercises. She has other women doing the workouts with her, so you can modify your workout to be easier or more challenging. This DVD is a great choice for mixing up your workouts.
Calling all pregnant mommas!
Baby On Board Yoga
is a new pre-natal yoga DVD that was created by mind/body wellness expert Peggy Hall, who is a certified yoga instructor and creator of the best-selling Yoga for Surfers DVD series. Baby On Board contains two separate yoga routines that you can mix and match. Each workout is 25 minutes long, and they are really great! The first one is an energizing workout, which you will need and appreciate if/when you are pregnant. The second is a calming workout, which is also very much appreciated when you are pregnant, especially if you have other children like me!
I highly recommend this DVD to all pregnant moms! It is very important to stay active and strong during pregnancy, and this is a great way to do just that. You will also love all the fun bonus features that are included with this DVD.
Whatever style of exercise you like, stay active and healthy all year long! Don't let the fall and winter weather deter you from getting in your workouts!