Why have I been doing the happy dance lately?
Because Spring is almost here! In fact, yesterday was the first time I actually enjoyed being outside since November.
You know what that means? Shorts, tank tops, capris...
After this very, very long winter, are you ready to be shedding a few layers and showing a little more skin? If you have been hibernating a bit and staying in bed instead of working out, then now is the time to hop your butt out of bed and get moving!
Let me share with you a few of my favorite exercise DVD's, so you can get in shape without even leaving your warm and toasty home!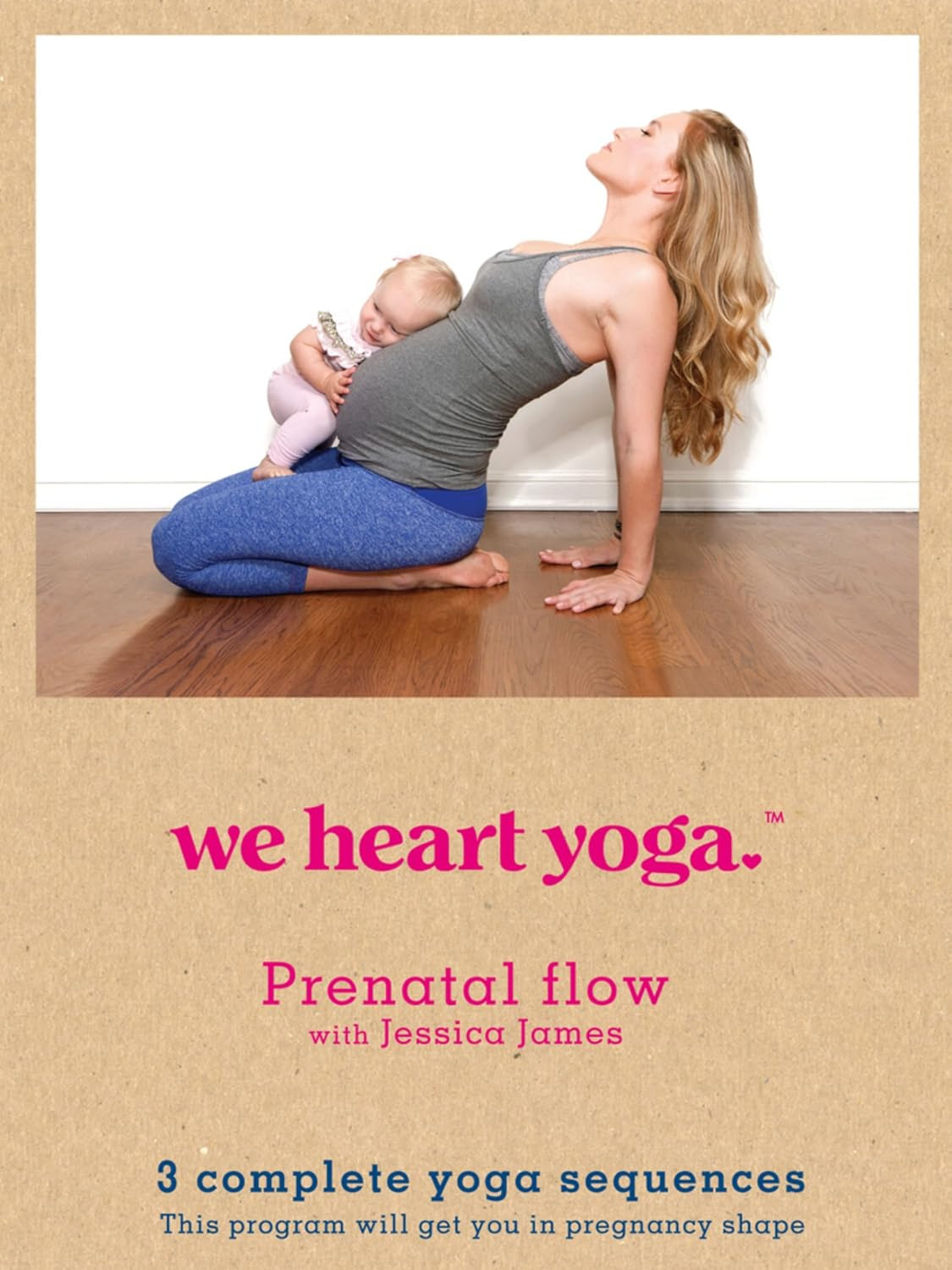 Jessica guides viewers through 3 complete yoga sequences that will get moms-to-be in pregnancy shape. While I absolutely loved doing yoga when I am pregnant, I also love doing it when I am not pregnant. In fact, my kids and I love to do Jessica's yoga workouts together.
The DVD includes an introduction to explain the terminology used, and what to expect from each different workout section for beginners. I love the 20 minute cardio set designed with a quick warm up to burn calories and incorporate simple stretches when time is limited or energy is low. There is also a 40 minute full body set that is focused on stabilization and breath work and gets the body ready for all of the pregnancy changes; & a 60 minute full body workout that is designed to strengthen the lower back and shoulders which is needed to support the additional weight gained during pregnancy & concludes with deep and relaxing stretches and guided meditation that sends light and love to the baby.
It is perfect for pregnant moms or for women starting a fitness program or looking for a peaceful addition to their already stressful lives.
The other two DVD's I am LOVING for Spring are from Cindy Whitmarsh. She has come out with a
UFIT program
that includes workouts for cardio, stretching, and total body toning.
I love that she uses an intense interval training method - using targeted intervals to turn your body into a calorie-burning machine while building a sleek, toned physique!
The Ultra Burn
program gives you two, 20-minute workouts! Calorie Crusher is comprised of two-minute intervals. You start with one minute of high intensity cardio followed by one minute of lower intensity cardio. This innovative sequencing helps you burn maximum calories and get RESULTS! During the Stretch & Sculpt workout, you lengthen, stretch and totally tone your entire body. This workout is a great complement to the Calorie Crusher workout!
The Ultra Tight
program consists of two, 20-minute programs. Hard Body is a full body workout of three-minute circuits. There's one minute of intense cardio, followed by two minutes of "trouble-spot-toning" strength training. You'll zap fat and tighten EVERYTHING! With 6-Pack Abs, you get a cardio ab workout composed of one minute of cardio followed by one minute of middle-chiseling abwork that creates the flat tummy you want.
Both DVD's are fabulous! I love Cindy's energy and her ability to make the workout fun over and over again. She has a few other ladies doing the workouts with her as part of her UFIT team. Together they show different levels and are very relatable, while also motivating you to do your best! Two thumbs up, Cindy!
Whether yoga is more of your style or high intensity interval training is your favorite, these are all DVD's you'll love. Start moving and get in shape for the warm weather!