As some of you know, I really had a major life-changing period in my life about five years ago. I had been dealing with a lot of health problems such as: amenorrhea, migraine headaches (almost weekly!!!), major joint pain, thyroid conditions, infertility issues, and depression. I was not doing well, and I was sick and tired of doctors and medications. I started doing research on my own, and I started changing my whole lifestyle. I started eating more healthy, organic foods.
A friend recommended a company that she had been using her whole life and one that I had seen and loved on Oprah -
Shaklee
- and so I replaced all the chemical toxic cleaners out of my house for Shaklee's natural nontoxic ones. Then, she asked me if I had thought about trying their supplements. I was already taking the Walmart cheapy brand of a multivitamin and Omegas. But, Shaklee has a money back guarantee, so I thought, "What the heck? I'll try it."
That is when I saw the biggest difference. Within a week of taking the supplements(I took their multivitamin
Vita-Lea
,
B-complex
,
Omegas
and their
protein shakes
), the migraines STOPPED! Within a month or two, I was able to get off of my depression medication. That alone was enough to practically bring me to tears of joy!! (for those of you who suffer with migraines or depression, I am sure you can imagine) After switching to taking their
daily vitamin pack
that includes: the multivitamin, B complex, Omegas, Carotenoids, Vitamin C and E, and a probiotic, I noticed my joint pain was gone and my monthly cycles were more regular again.
I have also gone totally organic in our house with our food, and we have replaced all of our conventional personal care products with organic and natural ones. And you know how I feel about all of that stuff - I love it!!
Anyways, so the point of my whole story is that ever since then, I have been researching natural living, sharing Shaklee's products with all my friends and family, and recommending it to my personal training clients. I am amazed at what a difference it has made in their lives too. The stories are just so great!! You truly cannot put a price on good health.
The exciting news I wanted to share with all of you is that this month,
JULY 2013
,
Shaklee
is
waiving the $19.95 price of a membership when you make any order!!!
A
membership gives you 15% off of all your orders forever
, so it is a really great deal! I just had to share this with all of you! I would love to hear how Shaklee can help you and all those you love.
Click here
for more information to learn more and get in on this awesome offer!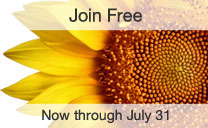 The truth is - our country's health is in serious need of improvement. After all, 9 out of 10 Americans don't eat enough fruits and vegetables, and that means they may not be getting enough of the right nutrients. I love sharing good health because without your health, how can you live your best life? Think about your goals for your health today and what you are doing to reach those goals.
Let me know if you have any questions. I would love to hear your thoughts!!

(Cara is a Shaklee distributor, but no compensation is given for this post. She is simply sharing her opinions and recommendations on favorite products)